SD-WAN has carried out the analysis, application and data management of all kinds, brings to the client numerous benefits such as Automation of an effective and personalized configuration, global view and specific channel integration holistically, integration of service at will or any company need to carry out.
The System sd wan solutions are integrated by: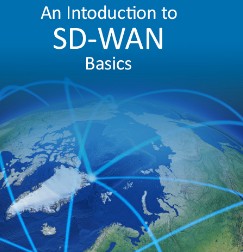 Cloud Net Manager Base:
• Global Reach
• Soluble; allows you to introduce changes gradually as you update with information with an intelligent guide. Based on the cloud
• High capacity to support high numbers of nodes
• The public in the cloud or in the central data of the owner
• Integration of channels on a single platform
• Introduce tools as it develops
• Adaptability and customization
• Easy to use
• Reduces operational costs
Cloud Net Manager Visualizer
• High-level monitoring of users and services
• Help in marketing decisions
Cloud Net Manager Servicer
• Channelized inventory optimization
• Additional security
• Cloud Net Manager Controller
• Provides a useful and simple visual interface
• Facilitates monitoring
Cloud Net Manager Provisioned
• Automatic tool configurations
• Certificate of and guarantees your communications
• Follow-up and support (feedback)
• Secure connectivity
The SD WAN concept is designed to extend the networks of connections in companies, getting communications and other procedures carried out, in a successful manner, and with the greatest speed.
Managing the administration of a corporation is not an easy task. For this, many factors must intervene, not only related to the trained personnel but with methods and operating systems that are updated and in line with the demands of the business world with the use of SD WAN technology, the applications that will be organized in a more productive manner, with elements that guarantee the security of data storage and the safekeeping of important information.
August 1, 2019